Biomass energy source is one of the mainstream energy sources in major industries today. It causes major impacts on the main points of the industry it affects. This energy has opened a promising new development path for businesses all over the world. For you to understand more about this energy source. In this article, we will share with you the biomass energy pros and cons. 
Basic information about biomass energy
Before learning about biomass energy pros and cons, we will share some basic information about this energy source. Once you have grasped this information, we can come to the next section to have a better grasp.
Biomass energy is created from excess materials such as rice husk, straw, bagasse, etc. It is converted into electricity or heat to serve human needs. This form of energy covers many different functions. Therefore, it can affect many different fields to help bring huge profits for businesses. If we know how to develop properly, this is the perfect source of energy for us in the future.
Pros of biomass energy
First, we will learn together about the advantages of biomass energy. Let's see how with this promising energy source we will get the benefits.
Renewable form of energy
Provided that it is derived from the production of organic matter, wood, and food waste. It already has natural properties that are beneficial for metabolism. It will convert to gaseous fuel or be used directly by combustion. Thanks to these abilities, it can completely regenerate in a short time. The amount of gas absorbed will be equivalent to the amount of waste released. Minimize the impact of CO2 on the environment.
Contributing to limit the huge amount of waste
With this new energy source, the burden of waste management and treatment will be reduced. When the biomass plants are built, they will greatly contribute to the treatment of the huge amount of waste generated. This will create positive impacts on the ecology of the environment.
Cons of biomass energy
Although it is a promising energy source in the future, like other types of energy, biomass also has disadvantages that need to be overcome.
Biomass energy can limit a huge amount of waste discharged into the environment every day. But the process of producing biomass energy more or less also has an impact on the environmental ecosystem. The uncontrolled exploitation of forests will cause bad consequences for the environment. Causes global warming and climate change.
To be able to meet a large number of uses of biomass producers, they have had to invest a large amount of money to open a plant. The amount of money to open a biomass plant is so large it is estimated that it can be up to hundreds of millions of dollars. With such a large amount of investment, not every country or organization can meet it. It will become a barrier for countries who want to own and use this type of energy.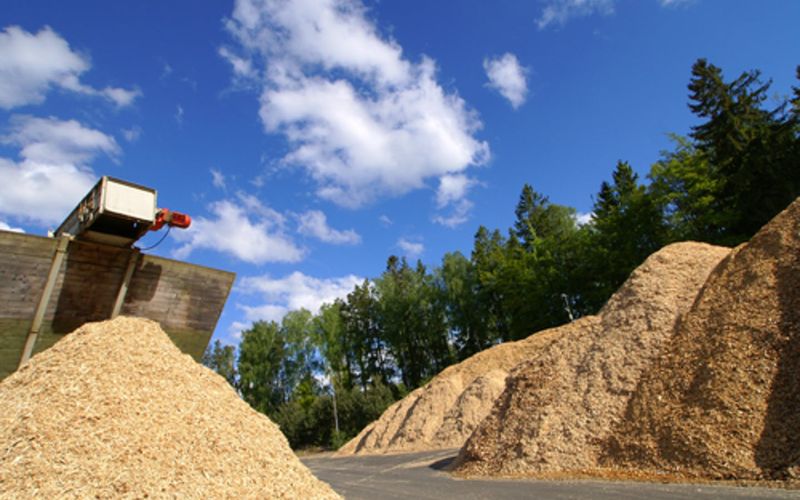 Solutions to existing problems
When we have a clear understanding of the problems that need to be solved, we will come up with the most optimal solutions. It is necessary to give appropriate orientations to make the most of this energy source.
To have a stable supply while still ensuring the requirements for the exploitation of raw materials, we need to have a team of regular inspection and supervision. They will regularly inspect and report back on the status of timber forest resources. We need to be more active to prevent timber smuggling.
The cost of building biomass-consuming plants is very large. We need to come up with appropriate policies for development and use. Avoid wasting energy and not taking advantage of the benefits that this energy source brings. This greatly affects the future development of a country.
We need to draw up a suitable R&D and utilization plan for biomass energy. This is an energy source with diverse functions, but we should focus on using this energy source in important industries. It is necessary to focus and developing and promoting it to every customer in the world. It will also create a great influence to somewhat limit the use of products that are harmful to the environment. It will be a long road to success in the future.
Biomass energy pros and cons were presented in this article. Based on this information we have also come up with a few workarounds to help fix it. We believe that with such benefits biomass energy will surely bring us a lot of success. Have you found our treatment to be effective? Give us your opinion below the article. If you have any questions, please contact the Farmers® website and we will assist you to solve your problem. Thank you for reading this article.