Have you ever thought about using pellets for horse bedding? Pellets products bring many benefits to users. It has many functions that make life more convenient. And one of the special uses of wood pellets in animal care. It is to use pellets to line the stables for horses. Why is it used in this case? Let's find out with us. 
Why do people use pellets for horse bedding?
Pellets for horse bedding are such a bold and wonderful idea. Love for animals makes it possible for us to produce many products that help them have better-living conditions.
Material of pellets
Among the materials used to make stables, wood pellets are the most used products at the moment. Not only because it is environmentally friendly, a renewable source of raw materials, but also because of the compound inside the pellets.
Tablets are products made from wood sawdust left over after cutting or sawing wood. There are also some cases where it is a waste of wood milling and wood furniture making. A few tablets are taken from palm trees, coir,… It is an environmentally friendly product, so when used to make stables, it will not cause strange feelings for horses. Help him feel he is still free.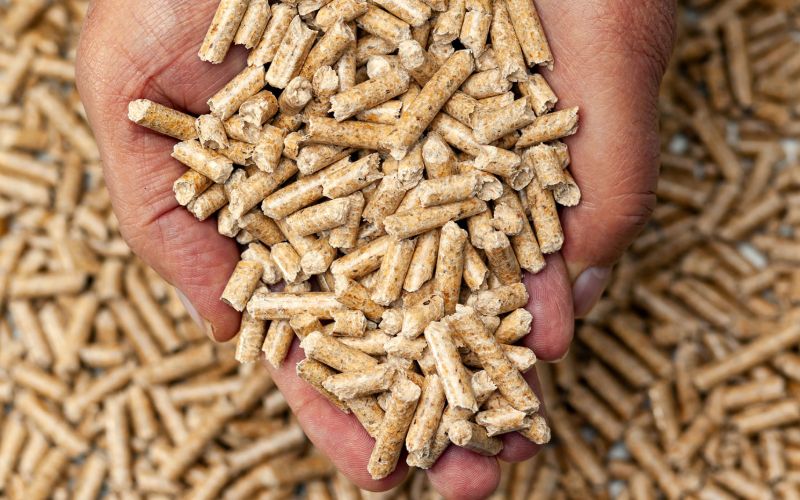 Absorption capacity
One of the main factors that make manufacturers choose pellets for horse bedding is because it has very good absorption. It can absorb liquids two or three times its weight. Therefore, when the horse's waste is discharged, it is not too much of a problem.
It is also very convenient for cleaning the barn after the horse has been discharged. After the tablet has absorbed the horse's waste, we just need to clean up the location. There will be no need to flush or use any chemicals to clean. Tablets in the production process are fired at high temperatures. Therefore, it helps to eliminate all harmful bacteria. Will help keep our horses unaffected by these creatures whether in or out of the barn.
Save money and time
Building a stable with pellets takes a very short amount of time to complete. It only takes about fifteen to thirty minutes to prepare as well as to start construction. With a great spot like this, pet caretakers can't be ignored. Using pellets for horse bedding will help us save a large amount of money. The low cost of raw materials plus the low cost and construction time make the stables much less expensive. We can use those savings to buy other products or use them for our pets.
Save on storage space
A special feature of the tablet is its compressive properties. The bags take up minimal space compared to using other product options. Just preparing a little warm water after pumping these tablets will make them expand to almost 4 times their original volume. Brings a lot of favorable conditions for horse care.
How do we use the pellets for horse bedding?
Using wood pellets for horse bedding is a perfect idea. But to implement this idea, what do we need to do? Let's follow along.
Just like tablet products bring a lot of convenience to farmers. So is the construction of the barn. Very easy and does not take too much effort from the breeder. The materials we need are tablets, bags of pellets and water.
First, we will use scissors to cut across the plastic piece and then insert the two sides of the bag inside. We will then pour water into the predetermined open area. The amount of water poured in will depend on the two tablets that we use. If we use it, we should use such warm water, it will affect the metabolism faster.
After pouring water into the specified area, the water will be completely absorbed by the tablet. Absorption time will range from ten to fifteen minutes. At this point, the tablets will expand four times faster than their original size. You will then treat the wood pellets by pouring them out. Rearrange the bed a bit and the horse can now use the dodge bed.
In this article, we have shown you why customers want to use tablets as bedding for horses. The features, benefits, and convenience it brings are overwhelming. Help us save an extra cost to be able to invest in other equipment. Create favorable conditions for horses to develop at their best. Unaffected by external factors throughout the process. If you have any questions, don't hesitate to contact us at https://woodbase.vn/. We are always ready to help you solve any problems and make the best choice. In addition, we also have articles related to products for you to have more information sources for reference. Thank you for reading our article. Hope you have a good time shopping here.