Have you ever wondered: "Who is the best Wood Pellet manufacturer in Vietnam?". Today article will answer for this question. Since Europe announced a 20% reduction in the use of fossil fuels, wood pellets have begun to be brought back more. Especially in Vietnam. Wood pellet manufacturers in Vietnam see this as a great opportunity to develop as well as expand the production market to the world.
According to the latest statistics from Vietnam's Customs Department, the export volume of wood pellets in 2021 is the second-highest in the world, reaching about 3.2 million tons. Wood pellet manufacturers in Vietnam have chosen the Korean and Japanese markets as the two main export markets. Almost 100% of the items are shipped here.
Wood pellets are a form of renewable energy or can be called biomass energy. When using this energy, we can limit the scarcity of fossil fuels as well as save large costs in terms of fuel. The use of wood pellets will help us reduce the pollution of the surrounding environment. In Vietnam, we have available renewable energy sources and can be utilized in forestry in terms of wood processing which will be a really powerful force. Enough to compete with other countries in the same field of production in the international market. With the construction of a stronger wood pellet production team in Vietnam. We had to improve the wood pellet processing method, actively seek out different sources of raw materials, product features and actively invest in more modern production lines from Europe. Vietnam's high-quality wood pellets will be fully capable of competing with other product lines in the international market.
Wood pellet manufacturers in Vietnam need to pay attention and be careful in each production stage. Because the requirements of the foreign market will be stricter and more thorough than in the domestic market. The source of raw materials used for the production of wood pellets needs to ensure the origin, comply with forest protection regulations, and above all be safe for the environment as well as the health of users. In the production process, it is necessary to ensure continuity so that the number of goods required by investors can be met. To be able to achieve FSC – CoC certification to help expand exports more broadly, wood pellet manufacturers in Vietnam need to actively invest in new machinery and equipment, abundant supply, and transparent sources. atrophy material FSC – CW.
Outstanding events about producing wood pellets in Vietnam
As mentioned above, 2021 is the year that creates a big turning point for the export of wood pellets to foreign markets. We can see that very clearly in the statistics and most clearly at the event on August 8 when Eastwood Energy Joint Stock Company signed a long-term contract with CellMark to sell at least 300000 tons of wood pellets. / year. 
CellMark is one of the world's leading companies in global supply chain services. And the reason why Vietnamese companies choose CellMark is that recently their supply has increased sharply every year. From 19800 tons in 2015 to 324600 tons in 2020. In this foreign cooperation, the chairman of Eastwood Energy also said that when exporting to foreign markets with strict requirements. He has invested heavily in modern machinery, equipment, high quality, and advanced technology to be able to fully meet these conditions.
Development plan of wood pellet manufacturer in Vietnam
To be able to turn the wood pellet industry into a billion-dollar industry, we need to have the right plan to map out the right development path. When the demand for wood pellets in the world is increasing, it is a great motivation for the production and export of wood pellets in the world.
In addition to focusing on development, we still need to pay attention to the remaining grains in the production chain. First, it is to pay attention to the source of the material. It is necessary to protect forest resources to avoid pushing the export price of pellets too low. The second step is to boost production further to attract the attention of investors and regulators. And finally, find a common voice among companies and enterprises to avoid unfair production export competition.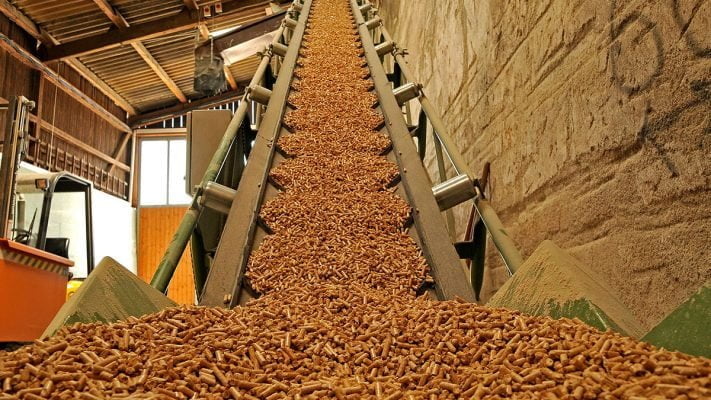 Invest in the future
Wood pellets are one of the very potential products. It brings a lot of benefits in terms of science and technology as well as economics. This industry is worth billions of dollars if it can be developed properly. When investing in this product, you will have more business connections and a large and stable source of income. And especially you can use these products to help your country when needed.
Wood pellets are becoming a thriving industry in the world. That is also the reason why wood pellet manufacturer in Vietnam are focusing on developing this segment a lot. For more information visit the Farmers® website: https://woodbase.vn/. Here we aggregate a lot of information about this product. We hope that the information we share is useful to you. Have a nice day!